Our Partners
At AppsTech, we believe that strategic partnerships create significant and sustainable value for everyone involved. Partnering has proven to be a powerful business tool for dealing with ever-changing markets, technologies and customers. 
AppsTech has strategic partnerships with major global technology players.
Oracle Specialized Platinum Partner
Even after 30 years, Oracle remains the gold standard for database technology and applications in enterprises throughout the world. It is the world's leading supplier of software for information management and the world's second largest independent software company.
Oracle Corporation, also the world's largest enterprise software company, specializes in developing and marketing enterprise software products, and database and middleware management systems.
Know more about AppsTech's Partnership with Oracle.
Red Hat (Reseller/Solution Provider)

Red Hat, the world's leading provider of open source solutions and a component of the S&P 500, is headquartered in Raleigh, North Carolina, USA, with over 65 offices spanning the globe. CIOs ranked Red Hat as one of the top vendors delivering value in Enterprise Software for six consecutive years in the CIO Insight Magazine Vendor Value survey.
Red Hat provides high-quality, affordable technology with its operating system platform, Red Hat Enterprise Linux, together with virtualization, applications, management and Services Oriented Architecture (SOA) solutions, including Red Hat Enterprise Virtualization and JBoss Enterprise Middleware. Red Hat also offers support, training and consulting services to its customers worldwide.
Know more about AppsTech's partnership with Red Hat
Equinix Data Centers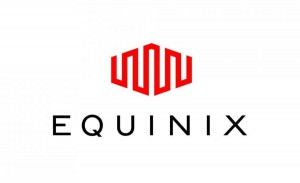 Equinix is the world's largest IBX data center & colocation provider, offering the fastest application performance and lowest latency routes worldwide. Equinix provides global data center services that ensure the vitality of the information-driven world. Global enterprises, content and financial companies, and nearly 600 network service providers rely upon Equinix's insight and expertise to protect and connect their most valued information assets.
 Currently, Equinix operates 90 International Business Exchange™ (IBX®) data centers across 35 major metropolitan areas in 11 countries in North America, Europe and Asia-Pacific.